About: Webmaster
Vivamus vel sem at sapien interdum pretium. Sed porttitor, odio in blandit ornare, arcu risus pulvinar ante, a gravida augue justo sagittis ante. Sed mattis consectetur metus quis rutrum. Phasellus ultrices nisi a orci dignissim nec rutrum turpis semper.
Recent Posts by Webmaster
Click
here
to download the meeting minutes....
0
Submitted by
Webmaster
on Mon, 23/03/2015 - 07:45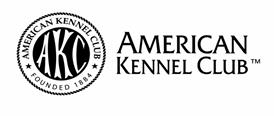 March 17, 2015 To:   
All Clubs Licensed to Hold Retriever Hunting Tests
This communication is to inform your club that there have been four changes to the Retriever Hunting Test Regulations.  Specifically, clubs that limit the number of entries they will accept in their Master level test: (1) must advertise a date and time when entries will start to be...
Recent Comments by Webmaster
No comments by Webmaster yet.